Spotlight on HPXML: A Look Ahead to 2019
Julie Caracino
January 9, 2019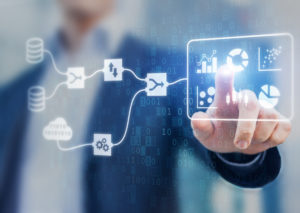 Last year was a great year for HPXML, the open data transfer standard for the residential energy efficiency industry. We are expecting continued growth in the adoption and use of HPXML for 2019.
When HPXML was initially published in 2013, there were six software developers using the standard. Now, there are 24 software companies and tools using HPXML, including privately owned and DOE-sponsored products. HPXML – compliant software provides a range of business services and tools for the industry, including energy modeling, enterprise software, open data platforms, and home energy ratings. There are also 11 home performance programs using HPXML in five states.
Over the next 12 months, Home Performance Coalition (HPC) will be focusing on increasing the adoption of HPXML by program administrators and other companies that are using home energy data to create value for energy efficiency. Below is a brief description of what's ahead.
HPXML 3.0
The working group is currently working on the next version of HPXML, which the Building Performance Institute (BPI) expects to publish in Fall 2019. This version will include updates made by the National Renewable Energy Laboratory (NREL) that will increase consistency across U.S. Department of Energy (DOE) and industry programs and lower industry-wide costs of maintaining multiple simulation engines. Working group members are also in the process of defining data describing health and safety measures and testing protocols, as well as other updates to the standard that expand how it is used by the industry.
The working group will be holding its annual in-person meeting on the first day of the 2019 HPC National Home Performance Conference & Trade Show on April 1st in Chicago.
New Markets
HPC has convened a strategic planning committee of industry stakeholders that will meet monthly starting in January. This committee will focus on issues related to the long-term planning and governance of HPXML with the goal of drafting an outline for a 5-year strategic plan (or roadmap) for HPXML using the 2017 Data Standardization Roadmap as a framework. Among things being considered for discussion include: strategies for increasing outreach to industry stakeholders, expanding HPXML into new markets, such as new construction and solar, and quantifying the impact of HPXML.
If you'd like to join this group, please email me.
Updated Real Estate Certificate
HPC received funding from the DOE last year to update BPI-2101-S-2013 Standard Requirements for a Certificate of Residential Energy Efficiency Features and Performance (BPI-2101). BPI-2101 is an HPXML – compliant standard that provides homeowners with a third-party verified record of the energy efficiency features and performance of their home. The certificate can be used by real estate agents to market the home and by appraisers as a valuation tool.
BPI-2101 was published in 2013. Since then, the working group that develops the standard has identified several improvements, for example, aligning HPXML with the Real Estate Standards Organization's (RESO) Data Dictionary to facilitate interoperability with multiple listing services (MLS) systems. The new version of BPI-2101 will also define minimum data requirements by use case, for example, homeowners making improvements as part of a residential energy efficiency program or to meet energy disclosure requirements when listing a home for sale.
Later this year, Home Performance Coalition, with Elevate Energy and Pearl Home Certification, will also be publishing an update to its seminal report Unlocking the Value of an Energy Efficient Home: A Blueprint to Make Energy Efficiency Improvements Visible in the Real Estate Market. Residential energy efficiency program administrators and other entities can use this report to learn the steps in implementing a home energy-labeling program for their state or local jurisdiction. The updated Blueprint will include new material on working with real estate agents and brokers, as well as additional examples and case studies.
HPXML In Action
In September 2018, HPC launched a new blog called HPXML in Action that showcases the benefits of HPXML in scaling the residential energy efficiency industry by the organizations that use the data standard – software companies, utility programs, government, and contractors. Each month, a new writer shares their organization's experiences implementing HPXML and discusses the benefits and challenges to advancing data standardization in the residential buildings' industry.
In 2018, the blog featured guest writers from AjO, NREL, Open Energy Efficiency, and Pearl Home Certification. This year, you can expect to see stories from Arizona Public Service, New York State Energy Research and Development Authority (NYSERDA), Performance Systems Development (PSD), RESO, SEALED, and many more.
To subscribe to the blog, click here.
Greater Collaboration with Contractors
Energy efficiency contractors working with home performance programs that have implemented HPXML have not yet fully realized the benefits of the standard. But data standardization is crucial for improving the quality, consistency, and interoperability of home performance-related data. For example, if contractors have access to high-quality project and performance data prior to the close of sale, they may be able to more precisely target customers likely to invest in energy efficiency improvements. In addition, HPXML can be used to integrate energy-modeling tools into other operational systems and processes, reducing the amount of paperwork and headache.
HPC plans to work with contractors and other project partners to identify strategies for expanding HPXML use among contractors. This project will answer questions such as: What software and data tracking systems are contractors currently using? How is the adoption of HPXML by residential energy efficiency programs currently impacting the cost of contractor participation in programs? How can utilities and states invest in market – based delivery systems using HPXML to facilitate data access for contractors?
We're looking forward to continuing to support growth of the residential energy efficiency industry through HPXML. Reach out to learn more about what HPC is doing this year, or to join the HPXML working group.
Julie Caracino is the Director of Policy and Programs at Building Performance Association. As chairperson of the HPXML Working Group, she facilitates the development of HPXML and works with industry stakeholders to increase its adoption and use among software developers processing home energy data.